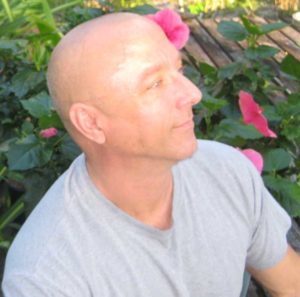 As a licensed massage therapist I have been able to broaden my experience as a massage therapist. I work at a chiropractors office one day a week and various days throughout the week at a spa in Wilton Manors. I really enjoy having a different experience each day, addressing the challenges that people are living with. I give massage because it feels good AND because I can help to make clients more comfortable when they are in pain.
The experience I get at the chiropractor's office really helps me in my private practice. The patients I see get a doctor's diagnosis so I know what I am treating. More important to me, I know what I am feeling based on what the doctor has told me. When I feel something similar in one of my clients, I can make an intuitive decision on what type of massage to apply.
Imagine a journey though a tropical garden. You are floating on a cloud in a meditative state.You feel as you have never felt before. You open your eyes and you feel like you are in and ancient Roman sauna. You have just received a massage in my private studio. You have never felt better.
Dennis Replogle MA 83885
954-763-2955