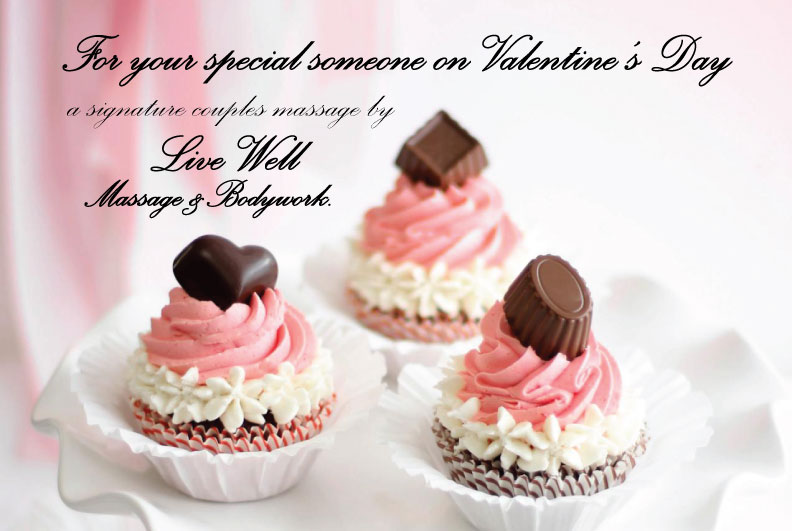 Valentine's Day will be special this year because you enjoyed a couples massage at Live Well Massage & Bodywork. We are conveniently located in Poinsettia Heights, a neighborhood of Fort Lauderdale, Florida. Your couples massage can be arranged any time you like with a special card will announcing your gift. It is not necessary to book the massage during Valentine's Day Weekend. You can enjoy the treatment any time you like. You have to opportunity to treat your special someone to the gift of relaxation-special because you are there to enjoy it with them.
We welcome you into the tranquil room with gentle relaxing music and lightly scented candles. You are nurtured with Swedish, Deep Tissue or Hot Stone Massage delivered to you with the pressure you prefer. You share a great experience with someone you care about.
A couples massage is a great way to treat yourself and your partner to nice treat. Come for a complimentary half hour massage to be confident that you have made the right choice. We are conveniently located in the center of Fort Lauderdale with off street parking. Our hands are ready and waiting for you.